Symbols & Identity
The Symbols of Seokyeong University
University Animal: White Tiger

White Tiger is our nation's spiritual animal dwelling in Mount Baekdu, the nation's spiritual mountain.
University Tree: Pine Tree

Green all year round, firm spirit, vitality, will power of Koreans
University Flower: Royal Azalea

Beauty, Korean image of strong vitality, passion
University Color: Green, White

Green : Rational thinking and vitality(the youth of Seokyeong's high spirit and liveliness)

White : Cleanness and purity, honesty and will of iron(the youth of Seokyeong's sincerity and strong willpower)

Used in university logo, hope, benevolence, image of activeness
Emblem
The shape of laurel leave symbolizing glory and honor has the very image of what Seokyeong university is pursuing - one of the world's best practical education providers
With a signification of immortality, laurel symbolizes glory, honor and everlasting youth that does not fade. In ancient Greece and Rome, the winners of race or battle are crowned with the wreaths of laurel. Parallel to the image of victory embedded in the shape of laurel, the symbol signifies our university's will and desire to provide world-class practical education.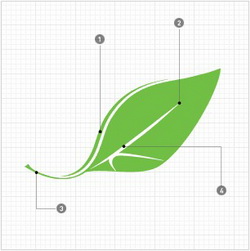 'S'-English Initial of Seokyeong University

Having smooth, yet dynamic curve, signifies the connection between the traditions of the past and future development

The will of iron and directions to the accomplishment of goals

Signifies the will of iron with an attempt to promote practical education at the cutting edge.

New beginning

The new beginning of the second phase

Initial 'K' from Seokyeong University

Signifies the progressive spirit coping with the changes of the world in an active manner
Signature
Official Signature-emblem + English logo / Korean logo Download

Above - Below Combination Download

Left - Right Combination Download

Color System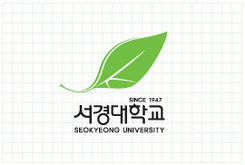 Green is a mysterious color, a blend of sky (blue) and earth (yellow). In harmony of cool blue color which represents intelligence and yellow which represents passion, rational thinking and everlasting vitality are expressed. White represents clean and pure hearted youth of Seokyeong University who persistently strive for growth and development and also a strong willpower that bravely advances against all the odds.
Green
Rational thinking and vitality(the youth of Seokyeong's high spirit and liveliness)
White
Cleanness and purity, honesty and will of iron(the youth of Seokyeong's sincerity and strong willpower)
Seokyeong University Alma Mater : Words by Lee Hui-Seung / Music by Lee Heung-Ryeol