Graduate School
About Graduate School
Graduate School was established in 1992 and has been advancing the human resources to lead the globalization and informatization era through substantive education. Currently the graduate school has four major fields in humanities, social science, engineering and arts and sports to offer 10 departments of master's program and 5 departments of doctoral program.
Master's Course
Humanities & Social Science
Engineering
Art
Doctoral Course
Humanities & Social Science
Engineering
Art
Department of Culture and Art Website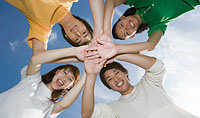 Culture and art can be a key measure used to evaluate the aggregate productivity of a society and a part of social events diversely intertwined with a worldview on historical development, politico-economic structure of society, mechanism of production and consumption and issues on the nature of human beings and religious beliefs. What has emerged along with today's economic growth and social development is a considerable interest in raising the quality of human life, namely, the issues of true life, as well as a desire for art and culture. In order to meet these needs of the times, our department strives to cultivate leaders who are actively engaged in overall areas of art and culture.
Department of Business Administration Website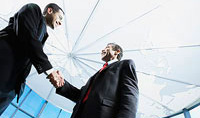 In order to compete and survive in this fast-changing environment, today's businesses and organizations need to provide high-quality products and services to satisfy their customers. Business Administration should give top priority to finding strategies and measures to fill the needs of the modern business world and applying them to practical tasks. The purpose of the department is to equip students with overall knowledge on business administration and raise progressive and creative professionals who can solve problems with strategic perspectives. By studying the theories and applications in each necessary field of business administration, the curriculum is designed for students to analyze business activities systematically, and thus to establish the visions, strategies and principals of organization.
Department of Electronics and Computer Engineering Website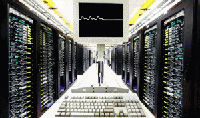 The purpose of Department of Electronics and Computer Engineering is to carry out systematic studies about the basic theories and practical skills of electronics and computer engineering which are considered core technologies in this highly informational society. Thus, being on the frontier of academics, it aims to cultivate professionals who can contribute to each sector of society. Based on the basic knowledge and skills acquired in the undergraduate program, students in master's and doctoral courses study practical theories and application skills in more specialized fields and gain abilities to systemize them with efficiency and, by extension, becoming the professionals in the information industry sector required by our society and nation.
Department of Nano and Biological Engineering Website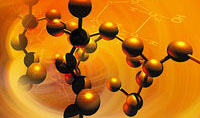 The program consists of Nono Engineering and Biological Engineering majors. The department provides students with diverse education opportunities which allow them to take courses freely according to their future career and aptitude, regardless of their majors.
Department of Urban and Environmental System Engineering Website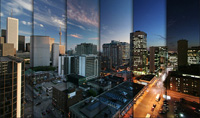 Department of Urban and Environmental System Engineering tries to find solutions to general problems of various kinds of urban and environmental system by understanding the interrelation among diverse physical and non-physical constituents which interact with one another in urban areas. By incorporating various academic factors of urban and environmental system engineering, the department provides students with specialized professional knowledge in relation to urban planning, civil engineering, environment, traffic, housing, etc. along with wide opportunities to develop research skills through practical research projects.
Department of Design Website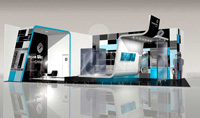 In order to promote high value-added productions of 21st century future industry, we need designs centered on knowledge and culture. In addition, our society is in need for designers who are equipped with creative, international and practical skills.
The major of Visual Contents Design aims at training students to acquire basic skills of visual design and application of contents so that they can explore diverse expressions and new opportunities in visual, spatial and technical aspects, combined with the digital culture of this ubiquitous age. Also, the major endeavors to cultivate professional designers who have artistic abilities, logical mind and problem-solving skills by exposing them to theories and practice. In order to promote creativity and expression skills in media, students are trained with practical skills in identity, brand package, printing and publishing, advertisement, animation, character, game, web design, etc.
The major of Culture Industrial Craft Design aims at training culture designers who have international sense and culture identity in the age of knowledge culture, and utility designers who can make great contributions to the development of craft industry.
Department of Music Website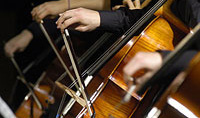 Comprised of piano major, voice major and orchestral music major, our department strives to foster professional musicians who can be the leaders of the 21st century music scene. It provides various performance opportunities in concert, ensemble, accompaniment and chamber music. By giving systematic professional education in practice and theories, the department aims to raise practical music educators equipped with various performance experiences and theoretical knowledge. In additions, it is a frontline music institute that cultivates musical artists who can contribute to globalization and development.
Department of Dance Art Website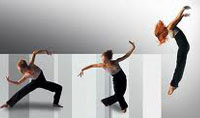 The Department of Dance Art consists of Korean Dance Major and Modern Dance Major. Through an advanced curriculum, it tries to raise high-quality dancers equipped with dance skills and professional knowledge. It aims to cultivate professional dancers with cultural competitiveness who are creative, knowledgeable about dance theories, and capable of succeed in the international stage.
Department of Beauty Art Website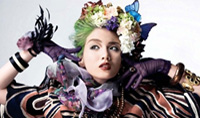 The Department of Beauty Art was created to produce professional beauty artists and beauty art educators by studying the academics of beauty art in a systematical way and incorporating them with artistry. At the same time, the department strives to define our beauty art culture and make it more competitive globally. It offers a beauty-journalist program in which students learn how to predict and present new visions through journalism based on a clear understanding of the current beauty industry. The Hair major is designed to establish the area as an academic field which focuses on hair-care products, hair care, and creative activities. The Skin-care major is designed to produce beauty art managers who can analyze and lead the beauty art industry, and cosmetic panelists who can research and evaluate skin-care products and programs as well as clinical massage and weight-control programs.
Department of Theatre and Film Website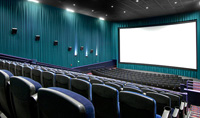 As the 21st century is considered the age of culture, the field of art, especially performance art and film, is making a tremendous influence on the society. As a result it is pivotal to educate and foster high-quality artists who can match up with globalization and information age. These high-quality human resources are now responsible for acquiring artistic creativity, application skills, and the sense of globalization. Hence, based on both practice and theories, our curriculum is designed to give practical education in a systematic way and raise artists who can succeed in various fields such as play, film, broadcasting, advertisement, education, criticism, etc.
Special Graduate School
Contribute to the development of society by training creative and practical professionals who can cope with a modern society changing to a highly industrialized open and multilateral society.
Graduates and public officials can receive scholarship worth 50% of all registration fees(including experienced hair artist with national certificate, independent businessman and private and public company personnel).