College of Social Science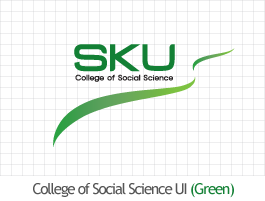 Through a systematic study and education on the nature of social phenomena, the College of Social Science aims to cultivate competent leaders who can contribute to the development of individuals, communities, nation and also the society of mankind. In order to achieve this purpose, the college carries out academic studies on the fundamental values of social science. On the basis of these studies, empirical studies are conducted to understand social phenomena more specifically so that balance between theory and practice is maintained.
Division of Public Human Resources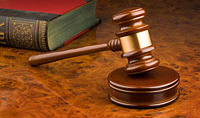 Law is closely associated with all kinds of human activities for the benefit of public and individual. The curriculum emphasizes the basic theories of law and the interpretation of Korean law. The purpose is to cultivate competent judicial officers and to produce legal professionals. The department is constantly developing a new and practical curriculum for students to directly take part in law and offering on-campus housing and study rooms, so that during university years students can be prepared to pass government-administered tests for lawyers, appraisers, legal practitioners, certified public labor attorneys, legal officers and other civil officers.
Major of Public AdministrationWebsite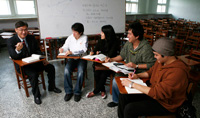 Rapid changes in modern industrial and post-industrial societies have brought about the expansion and strengthening of the administrative function. This change in the administrative function requires professional administrators who have positive attitudes toward creating new administrative ideas and work for administrative development. In order to respond to this social need, this department was established in 1983, and recently, it has shifted to the department system for a better quality of education since 2008, aiming to promote specialization of major fields and raise public service workers. Through the systematic study of the theory and practice of administrative phenomena, the curriculum focuses on the production of competent professional administrators who are equipped with administrative techniques needed to solve problems in a real life situation. In addition to contributing to the academic development of the administrative field, the major places its emphasis on practical education for students' future career in which they exhibit creativity and practical capabilities.
Department of Economics and Finance Website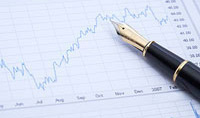 The educational purpose of Department of Financial Economics is to raise financial professionals who have an insight into economic phenomena and ability to carry out numerical analysis. With theoretical background on economics, students are trained on the application of financial economics, corporate finance, stock, bond, option, theories and systems of futures market and the economic analysis of corporate management. Students with a degree in financial economics can seek jobs in various fields including manufacturing companies, banks, educational institutions, or government agencies in which the graduates, so far, have demonstrated their abilities.
Division of Business Administration
Major of Business Administration Website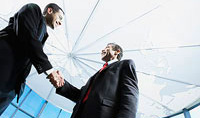 Entering upon the 21st century, business administration has long become a universal human activity, piercing into daily lives of all mankind. The term "business mind" has penetrated not only into corporate management, but also into self management, school management and hospital management. Furthermore, it has even been introduced to public administration and global management. The graduates from this department of long tradition and history contribute to a wide variety of business sectors as manufacturer, service providers, bankers, CPAs, etc. Emphasis on professional competency and faithfulness, together with a strong human relationship among alumni, constitutes the department's climate and helps students pursue their professional goal.
Major of International Trade Website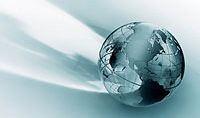 The purpose of the International Trade Major is to train and produce young people who can keep abreast of and lead this age of internationalization. The curriculum includes not only theoretical background but also areas related to application/practice and on-the-job training. A foreign language program is also offered. The graduates from this department enjoy many job opportunities and contribute to a variety of business sectors as bankers, journalists, and domestic and foreign traders.
Major of Accounting Website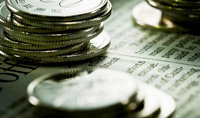 The Major of Accounting has developed into a fine academic environment with the purpose of training accounting specialists who are in demand in all business areas including enterprises as well as individual economic agents. In order to increase adaptability to the rapidly changing professional field, the department places emphasis on the acquisition of practical knowledge as well as on the academic studies of business administration and economics. Upon graduation students may find employment in the financial and managerial areas of manufacturing enterprises, banks, security business and as public service officials in the area of taxation. They may also work as self-employed professional by passing the C.P.A. or the tax accountant license test.
Department of Global Business Administration Website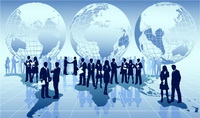 Global Leader Program (GLP) is a validated joint degree program between Seo Kyeong University and Southern New Hampshire University, USA. The program aims to promote a leading edge education and raise professionals with a multidisciplinary global perspective in this era of globalization. The program offered comprises accounting and finance tailored to attain a U.S. SNHU bachelor's degree in Accounting/Finance and an SKU bachelor's degree in Business Administration simultaneously. First two years prepare students with intensive English courses, and as the major courses are conducted in English in years 3 and 4, students have an opportunity to improve English proficiency along with the knowledge in their major. The program also provides students with chances to study abroad. Such experience will help students gain a perspective on the globalmarket and raise international competiveness.
Department of Military Studies Website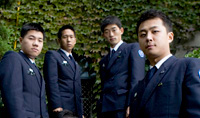 Military Science involves studying and developing theoretical systems applicable to the means and methods to protect nation's right to exist whether in peace or in war (military, armament, war, weapon, etc.). In order to cultivate military experts and professional military officers who can lead the new era of unified Korea, the department endeavors to provide students with the professional knowledge needed to devise military policies and strategies, successful operational capabilities in organizing military force which prepare for the future wars involving scientific tools and other general knowledge needed as a commissioned officer to carry out a mission. In addition, students trained for physical strength along with proper perspectives on the nation.