Maps & Directions
SKU Campus Map
Direction
Using Public Transportation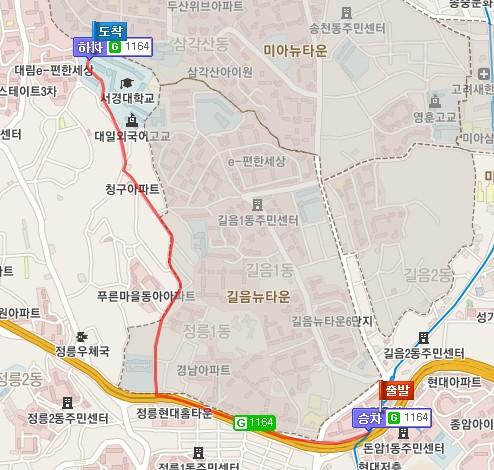 View Big Size
Go to Gireum Station (길음역), light blue line (#4), About four stops north of Dongdaemun St.
Go out Exit 3, walk straight for about 100m.
There will be a bus stop for bus #1164.
Take bus #1164 to the last stop on its route, Seokyeong University (Seo-kyeong Dae-hak-gyo/서경 대학교).
The school is located at the top of a large hill, the bus ride usually takes about 10-15 minutes, so please plan your time accordingly.