Special Graduate School
About Special Graduate School
Special Graduate School of SKU is largely divided into graduate school of business administration and graduate school of Beauty Arts. The graduate schools are operated with the purpose of contributing to the social advancement by developing the creative and practical specialized human resources to respond to the contemporary society that is drastically changed to the radically advanced industrial society and the open and diversified knowledge society.
Seokyeong University Graduates can receive scholarship worth 50% of all registration fee.
About Graduate School of Business Administration
Currently, there are 3 graduate programs, 4 majors, and an extension lecture of Feng Shui Advanced Management Program. This Graduate School is being operated by evening lectures, and has an excellent faculty; they are educating and training industry executives based on the theories and practices that lives up to the various industries' needs
Master's Course
Department of Business Administration Website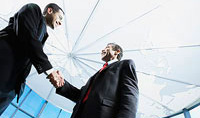 Department of Business Administration consists of Business Administration Major, 6 Sigma Major, Beauty Management Major and Feng Shui Major. Objectives and curriculums are structured under each major.
Business Administration Major
Founded in 1991, Business Administration Major aims to educate business professionals and leaders engaged in all segments of society by providing practical and professional knowledge as well as core the business strategies to apply the knowledge in the field. Unlike the general graduate school focused on academics, our major is intended for practicing professionals and leaders who need to develop knowledge on the basic theories and concepts of business administration and skills to apply it in their field. With an attempt to meet the demands of changing business environment that emphasizes higher education and professionalism, our major tries to develop students' professional abilities through a meaningful education. By sharing their visions together, the students create a human network system.
Beauty Management Major
In 21st century beauty industry is enlarging with specialization and systematization. The purpose of Beauty Management Major is to cultivate leaders who can lead the beauty industry by keeping up with its progress. Students are taught practical management techniques along with theoretical background. The courses cover overall knowledge and skills needed for beauty management including industry and market analysis, human resources development and marketing planning with corresponding strategies and evaluation of management efficiency and information management system for maximizing business value. As we enter a period which promotes fostering beauty industry professionals with theoretical knowledge and practice, our graduate school endeavors to raise the quality of beauty art hereafter.
Feng Shui Major
Entering upon the age of globalization, the world is devising strategies for survival. As a result, academic fields have become broader and deeper, and we live in the reality where raising competitiveness is the key for survival and development. In response to this phenomenon, Feng Shui Major has incorporated real estate into Feng Shui and tries to promote research development.
Department of Logistics Website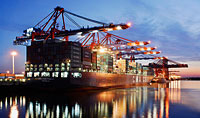 Department of Logistics seeks to give people a comprehensive knowledge of modern logistics and to guide them to contribute to the society. Currently, with an acceleration of globalization and specialization in our society, logistics has been receiving much attention. However, there is an acute shortage of professions and studies in this field. With an aim to meet this demand, our department is concentrating efforts on cultivating professionals who are equipped with basic understanding in logistics as well as practical abilities to analyze and solve problems in order to provide advanced logistics service.
Department of Culture and Arts Management Website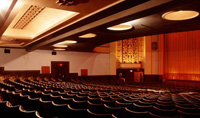 Our department endeavors to raise professional management leaders who can lead the 21st century entertainment industry which has become extensive with specialization and systematization. In order to guide students to become the leading entertainment planning managers with theoretical knowledge and practical experience, the department educates them on communication, broadcasting, image production analysis, contents industry, marketing, image-making strategy, advertisement and promotion strategy and history of popular culture. The students are educated to become competent professionals in this 21st century of image, culture, contents and popularization.
About Graduate School of Beauty Arts
The Graduate School of Beauty Arts was created to produce professional beauty artists and beauty art educators in an attempt to incorporate science into the art of beauty. At the same time, the Graduate School strives to define our beauty art culture and make it more competitive globally. The Graduate School offers a major in make-up, in hair, and in skin-care. The Make-up major curriculum is run in collaboration with the beauty art industry. It offers a beauty-journalist program in which students learn how to predict and present new visions through journalism based on a clear understanding of the current beauty industry. The Hair major is designed to establish the area as an academic field which focuses on hair-care products, hair care, and creative activities. The Skin-care major is designed to produce beauty art managers who can analyze and lead the beauty art industry, and cosmetic panelists who can research and evaluate skin-care products and programs as well as clinical massage and weight-control programs.
Department of Beauty Arts Website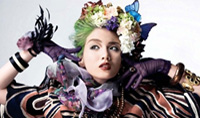 The Department of Beauty Arts establishes and develops the legitimacy of beauty culture that enables to equip cultural competence in preparation for the global age, and also for the purpose of producing educational leaders and experts of beauty through complementary study of systematic establishment and artistry in the study of Beauty Arts.

Our Department is divided into majors in Make-up, Hair, and Skincare, of which one is selected and goes deep into the field of study.

Within the Department of Beauty Art, our Make-up major collaborately conduct research with beauty industries to bring curriculums that collate with stylists who utilize various medium's characteristics, and we educate a new vision in the process of being a beauty journalist through the journalism that recognizes and anticipates the course of beauty industries.

Hair majors concentrate on hair care, creative activities, and the harmfulness of hair product usage, in order to produce experts and establish this academic field. The emphasis is on producing aesthetic managers who can analyze and lead the aesthetic industry, also, clinical study of the Korean massage for establishing a traditional skin care, study of weight management programs, and training of cosmetics panelists who can evaluate products are also important agendas.