Life in Seoul
Information About Seoul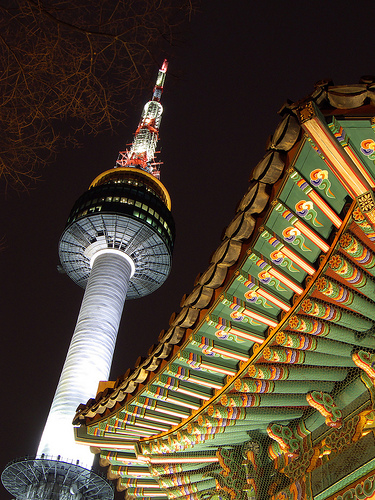 Communication
Telephone Services - Mobile Phones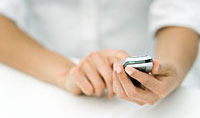 Mobile phones and relevant services are a widely used form of communication in Korea. The wireless device, dubbed "hand phone", is widely available. Many individuals use mobile phones for basic phone calls, text messaging services, and even watching television and listening to the radio through the DMB service.
Korean mobile phones utilize CDMA technology. Mobiles brought from abroad that use different network systems, such as GSM, will not work here. Foreign SIM cards will also not function. Foreign residents here can purchase mobile phones on a monthly payment plan at almost any electronics or mobile phone shop. Alien registration cards and Korean bank account numbers must be shown. A registration fee is also generally required for new accounts.
For more information you may contact the mobile phone companies below.
LG U+
Tel. 82-1544-0010 (press # for an English Service)
Or simply visit the LG Telecom registration desk at the Seoul Global Center.
SK Telecom
Tel. 82-80-2525-0111 (English representative)
KT
Tel. 82-1588-0010 (press # and 0, then request an English representative)
Telephone Services - International Calls & Phone cards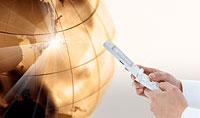 You can purchase international phone cards at most convenience stores.
Korea Telecom (001)
ex) To call a person at 123-4567 in Tokyo, press 001 + 81 (country code) + 3 (Tokyo area code) + 123-4567 (personal phone no.)
LG Dacom (002)
ex) To call a person at 123-4567 in New York, press 002 (international call code) + 1 (country code) + 212 (New York area code) + 123-4567 (personal phone no.)
Onse (00365)
ex) To call a person at 123-4567 in China, press 00365 + 86 (country code) + 3 (area code) + 123-4567 (personal phone no.)
SK Telecom (00700) / Serome (00770)
ex) To call, press (00700 or 00770) + country code + area code + personal phone no.
Phone Subscription Service Application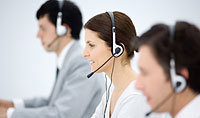 To set up one's telephone services, call KT's Customer Center at 100. When using a mobile phone to dial, callers must include the area code. Service in English is also available.
To apply in person visit a KT branch office.
Phone address change
Phone address relocation

When moving to a new location, you should visit the KT branch, or telephone services office, nearest to your new address to either keep or change your existing phone number.

Relocation within the same area

If you move to another place within the same city or county, you can keep your initial number by applying for the phone number retention service, which costs 4,000 won. Making a move within the same building, excluding apartments, will not require a change of phone number.
Phone number change
Phone numbers can be changed if you are receiving threatening or nuisance calls. A number change will be required if you move to an area that is not within the jurisdiction of your previous KT branch.
Service cancellation/suspension
Service cancellation

Service can be canceled temporarily when you have to, for instance, make an overseas trip for a long period. To resume service, call 100 for the KT Customer Center. Temporary cancellations can be requested for up to one year. Beyond that, it would be better to terminate the number.

Service suspension

Overdue payments may lead to the suspension of KT services. To continue the service, the subscriber must cover the overdue payments in full, and then request the resumption of services.
Service rates
Initial cost: 60,000 won
Termination/resumption

You will not be able to receive your admission fee if you terminate the service. If you resume the service at the same place within five years of the termination, you will not have to pay another admission fee. However, resuming the service after moving will require a fee of 14,000 won.

Initial installation cost: Service rates (※ excluding VAT)

By area
Monthly rate per phone
Admission cost type
Installation cost type
6th-grade area and under
3,000 won
2,500 won
7th grade area
4,000 won
3,100 won
8th grade area and over
5,200 won
3,700 won

Basic rates for changing the phone installation address (※ excluding VAT)

| Service type | Classification | Phone number change | Service rates |
| --- | --- | --- | --- |
| Same premises | Changing within the same building | Phone number is not changed | 2,600 won |
| Same area | Relocating within the same area Phone number is not changed | Phone number is not changed | Offline service: 14,000 won |
| Relocation | Relocating to a different area | Phone number is not changed | Online service: 10,000 won |

Online service

KT can activate the phone service without you making a visit. You just need to inform KT of the phone number and your new address. You are also entitled to receive a 4,000 won discount.

Service rates for temporary service stoppage

Basic monthly rates during temporary service suspension are 30% of the standard rates.

Service rates for changing the phone number

Changed rate of 1,500 won per phone number.
Internet Services
High Speed Internet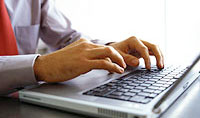 High speed internet has rapidly spread across Korea, one of the world's most internet savvy countries. High speed internet services are available in many homes. There are three major companies offering high speed internet services: KT Megapass, LG Powercom and Hanafos. SK Broadband.
If you call the appropriate number for registration consultation or register for internet services after signing up for membership online, an installation technician will visit you to install the internet services.
To use an internet service you need wired equipment for a wired internet service and wireless equipment for a wireless internet service. Initial installation cost is 30,000 won and monthly service charges range from 25,500 to 30,000 won (VAT excluded). However, service charges vary depending on internet service providers and their various products. In general, there are 1 to 3 year contract periods. Discount rates are applied depending on the period of your contract. If you cancel your internet service within the term of your contract, or shorten the period of your contract, you have to return the discounted amount you received during the period of your contract. You must also pay the rental fees for the modem and AP.
Internet cafe (PC bang)
Most Korean households are wired and make daily use of the Internet. The demand for the internet has generated so-called PC Bangs "or personal computer rooms", which are readily available in almost every major city or town nationwide. These computer-access rooms also often include the words "cyber", "net", or "Internet plaza" in their names.
These neighborhood computer rooms offer basic internet access and basic computer software services, like Microsoft Word, at a reasonable rate.User fees range from 1,000 won to 1,500 won an hour. Sometimes they can be cheaper during the evenings.
Wireless Internet
Service provider (application can be made directly on-line) : KT Telecom
Many households subscribe to high-speed wireless Internet services. Most public areas are also wired. These include subway stations, cafes, airports, and hotels.
Monthly charges:
Monthly rates depend on the Internet Service Provider (ISP) selected and the products offered, as well as the size of data usage required. Two types of rate systems exist: fixed and usage-based. Payment can be set up as monthly direct debit payments.
The following three companies offer high-speed Internet services:
Medical Service
Using Medical Services in Korea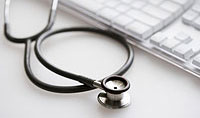 In South Korea, foreigners can receive problem-free medical services.
The Seoul Global Center offers a 24 hour medical referral service, and foreign-language speaking staff members are also available for information and consultation on medical facilities and services for foreign residents.
Expatriates are eligible for local medical insurance, with the same benefits as Korean citizens. Both categories of the service - for both employees and the self-employed - cover foreigners according to their working conditions.
Purchasing prescription or over-the-counter drugs is possible at local pharmacies. Patent medicines include digestives, nutrients, vitamins, fever and cold remedies, and pain medications. Prescriptions are required to obtain medicines such as antibiotics, hormonal drugs and some special pain medications.
Introduced below are the medical services and types of medical insurance in more detail, and other related information for foreigners.
Medical system in Korea
Various medical institutions in Korea, including private hospitals, general hospitals, oriental hospitals and public health centers, provide high quality medical services through medical specialists and cutting-edge medical equipment. Highly advanced medical fields in Korea include ophthalmology, spinal surgery, dentistry, plastic surgery, heart surgery and infertility treatment.
With the rapidly increasing number of foreigners visiting or residing in Korea, more medical facilities have opened international clinics and have sought to provide medical services that best meet foreigners' medical needs and global standards.
The country's medical facilities are categorized into three types according to the number of medical departments and size of the medical facilities. To use third-tier hospitals, a patient needs a referral letter from a first- or second-tier medical facility. If the patient goes directly to a third-tier hospital without a referral letter, he/she cannot receive medical insurance coverage and will have to pay the high medical costs. Foreigners can directly use the medical services of the international clinics in third-tier hospitals. However, it is more costly.
First-tier medical facilities

These types of facilities include private hospitals and public health centers. First-tier medical facilities have a limited number of medical departments and provide a comprehensive medical service for treating and preventing early symptoms of diseases.

Second-tier medical facilities

Second-tier medical facilities have medical specialists and more than four medical departments. They provide medical services for both inpatients and outpatients. In general, these types of facilities have 30 to 500 beds. Emergency treatment is available.

Third-tier medical facilities

General hospitals or hospitals belonging to medical schools are categorized as third-tier medical facilities. These types of facilities have medical specialists in various different medical departments, more than 500 hospital beds, and offer specialized medical services for emergencies.
How to make medical appointments
To receive fast and convenient treatment, making medical appointments in advance is highly recommended. Appointments can be made by visiting or calling the hospital.
Appointments are available through fax or the hospital website. When visiting a hospital to make an appointment, an insurance card should be at hand.
Fill out an appointment application form and submit it at the Patient Affairs Department window.
Paying for medical treatment
Medical fees can be paid at the administration office of the hospital. Most hospitals accept credit cards. At some hospitals with international clinics, medical fees can be paid through the international clinics. Or the international clinics can provide assistance with preparing the documents required for payment . In general, many hospitals provide receipts for medical treatment in English. Medical expenses vary depending on whether the patient has insurance or not. Some hospitals accept overseas health insurance if the insurance company is affiliated with the hospital. For overseas health insurance coverage, foreign patients need to make the payment before submitting a claim to their insurance company.
Health Insurance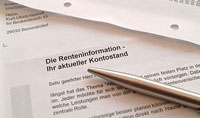 Types of health insurance & qualifications for enrollment
National health Insurance is divided into two main types: employee insurance (Workplace Health Insurance) and self-employed insurance (Community Health Insurance).
Employee insurance (Workplace Health Insurance)

Foreigners working for a company with more than five employees are eligible for workplace medical insurance. Spouses and children under the age of 20 of foreign employees can also receive medical insurance coverage. The insurance is put into effect when employers enroll their employees in a medical insurance program. By law, the employer is responsible for submitting the employee's application for national health insurance to the National Health Insurance Corporation (NHIC). Health insurance coverage starts from the date of employment and ends with the date of termination of employment. By law, it has been mandatory for foreign employees at workplaces under the NHI to be enrolled for national health insurance since Jan. 1, 2006. However, the required enrollment has become problematic. For instance, many foreigners working in Korea have health insurance from their countries, and under this requirement they might have to pay two different health insurance fees, which can be a burden.

Taking this into account, the Ministry of Health and Welfare announced an additional revision to the National Health Insurance, and it has been in effect since July 27, 2007.

According to the revision, foreigners or overseas Koreans working in Korea who fall into one of the following categories can be exempt from enrollment of health insurance.

When a foreigner receives medical coverage under foreign law while working in Korea
When a foreigner receives medical benefits under his/her contract with the employer for the duration of his/her employment in Korea. Those who intend to stay in Korea for more than one year under one of the following visas can receive health insurance coverage.
D-1(culture & arts), D-2 (study), D-3(industrial training), D-4 (training), D-5 (media coverage), D-6(religion), D-7 (stationing), D-8 (corporate investment), D-9 (trade and management), E- 7(specific occupation), E-8 (industrial trainee employment), F-3 (the spouses of those with one of the above visas. This includes all children under the age of 20).
The dependents and children of individuals under an F-1 visa (visiting and joining families).
A long-term foreign resident in Korea under an F-2 visa (residence).
An overseas Korean resident who is in Korea under an F-4 visa (Korean residents abroad).

Self-Employed Insulance insurance (Community Health Insurance).

Those not eligible for Workplace Medical Insurance are entitled to enroll for Community Health Insurance (self-employed insurance). For enrollment, a foreigner should submit an application to an NHIC branch office in his/her residential area with the required documents, including foreign registration card and passport.
Enrollment Procedures and Required Documents
For health insurance applications, qualified foreigners should submit an application and the required documents to their employer. The documents include a copy of the certificate of foreign registration or a copy of a certificate of domestic residence and a certificate of income.
Employers are responsible for submitting applications of foreign employees to the National Health Insurance Corporation with the required documentation. For health insurance coverage for family members, applicants should submit a document verifying familial relationships to the employer.
Insurance Benefits & Fees
Insurance Benefits

Foreigners receive the same insurance benefits as Koreans do for the health services they use. As insurance benefits, an insured person pays 20~50 percent of the medical cost at a hospital or clinic and 30 percent of the drug cost at a pharmacy.

Insurance Fees

A monthly insurance fee is calculated by the following method. Monthly premium = monthly wage x contribution rate (5% of monthly salary is paid as an insurance fee and the employer pays 50% of the amount). For the insured employee, the obligation of payment of the insurance fee is retroactive to the date when employment commenced. For self-employed insurance, obligation of payment of the insurance fee is retroactive to the date when the individual was registered as a foreigner in Korea.
NHIC Head Office & Branches
For more information, contact the Head office of the National Health Insurance Corporation.
These branch offices can also assist foreigners with health insurance inquiries.
Postal & Banking Service
Postal Services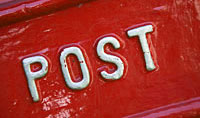 You can mail letters, postcards and small parcels by depositing them in a mailbox on the street or by visiting a post office in your neighborhood. You should go to the post office when using nonstandard envelopes or postcards. Remember to include the zip code when you send a letter or a package.
Besides post offices, other shipping firms like DHL, Federal Express, UPS, Hanjin Shipping Company, and EMS also provide overseas mailing services.
postal seervices
DHL Korea
FedEx Express
UPS
Hanjin Shipping
EMS
Banking Service
Korean Coins and Notes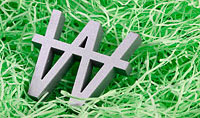 Coins come in 1, 5, 10, 50, 100, and 500 won denominations. 1 won and 5 won coins are not commonly used. Notes come in the following denominations: 1,000, 5,000, and 10,000 won.
Any amount above 100,000 won is issued as a bank check. Use of bank checks requires confirmation of your identification (major forms of I.D are accepted i.e. foreign registration card or passport).
Crebit Cards
Qualification for Issuance

Credit card companies issue credit cards to those that meet their specific requirements for issuance. So if you don't have a good credit record, your request for a credit card might be rejected.

How to Apply for a Credit Card and Required Documents

A foreigner wishing to apply for a credit card needs to find out the various benefits and services offered by the various credit card companies or banks. They can then sign up for one through the credit card company's website or by visiting a bank or an office of the credit card company. Required documents for the application include an application form with your photo, foreign registration card, document verifying your income. However, different banks or credit card companies may require different documents.

Annual Membership Fee (As of 2008)

Annual membership fee is a fee charged for the issuance of a credit card and the various services offered by the credit card company. The annual membership fee is charged every year, starting in the month of issuance. This fee is divided into the basic annual membership fee and the affiliated service fees (except for family cards and corporation cards). The basic annual membership fee is charged once a year, regardless of the number of cards you have. The affiliated service fees are charged according to the type of credit card/s you possess.
Opening a bank account
A foreigner can open a bank account by simply visiting the bank in question, whether he/she resides in Korea or not. A residing foreigner refers to an individual who has been in Korea for more than 6 months, while a non-residing foreigner refers to a person who has been in Korea for less than 6 months.
Required Documents

Passport or foreign registration card

Tax & Interest Rates

For a residing foreigner: Korean regulations are applied to the foreigner's tax and interest rates.
For a non-residing foreigner: the tax rates are affected by the regulations of the foreigner's country, whereas interest rates are affected by Korean regulations.
Transfer
When you want to send money overseas you can transfer money at a bank. There are no restrictions on transfer for amounts under $ 1,000. Different banks have different fees and restrictions on transfers, so it is recommended you compare different banks in this respect.
Required Documents

Passport, contract of employment, foreign registration card, receipts.

When you remit money to your family or relatives

You can remit money to your family or relatives in your country. When the amount of remittance exceeds $ 10,000, you should report it to the tax office. When you intend to remit more than $50,000, you should report it to the Bank of Korea.

When you transfer money to overseas bank accounts

It is convenient and fast to transfer money through telegraphic transfer. For the transfer, you need to write down the name of the recipient, address, account number, the name of bank, and other pertinent information.
Exchange of Money
If you have a passport, you can easily exchange foreign money or traveler's checks for Korean won at local banks, including the Korea Exchange Bank and the exchange booths at the airport. The foreign exchange rates are not fixed and fluctuate depending on various economic factors.
Related Websites

For More Information

The Exchange Rate ARS Service: Tel. 82-2-1544-3000(#3), Tel. 82-2-1588-3500(#3)
Subway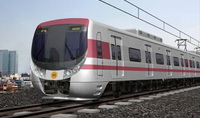 You will find that the subway is the most efficient way to get around the city. The subway system has grown significantly over the years, since the inauguration of line 1 in 1974. With eleven lines currently connecting various parts of the city, Seoulites can often travel to their desired destination without the use of buses or taxis. The Seoul Metro is quite easy to use as the lines are color-coded, and each station is labeled with a three-digit code. The first digit of this code refers to the line and the last two digits indicate the station number. For example, Myeong-dong station is 424; meaning stop number 24 on line 4. You might also notice that some of the subway trains and platform designs differ slightly. This is because Seoul's public transit system is run by three separate organizations: the Seoul Metropolitan Subway Corporation, the Korean National Railroad, and the Seoul Metropolitan Rapid Transit Corporation. The subway operation hours are from 5:30 to approximately 24:00. The estimated travel time between subway stations is 2~3 minutes. Train schedules can vary depending on the line in question, so remember to make note of the schedule in advance.
Subway payment methods
Several ticket purchasing options are available for the Seoul Metro. The most obvious is the ticket bought at the ticket window or at the automated ticket machines. These tickets include those for one-off journeys as well as tickets prepaid up to a certain amount that can be used for multiple journeys. When purchasing your ticket, it is important to clearly state your destination.
Subway Lines & Map
If you want to view big size subway map, click under image.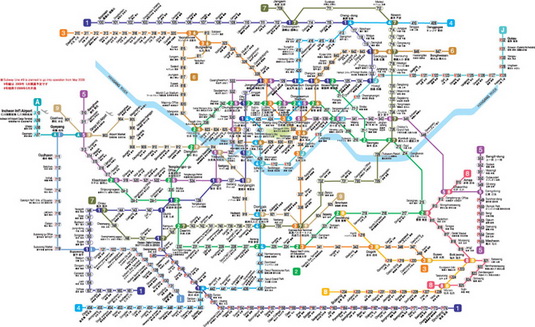 Useful Websites
Seoul Public Service Website for Foreigners

ICK(Inter-Culture-Korea)

English website providing tourist information about Seoul

American Express

Arab Bank

City Bank

HSBC