College of Humanities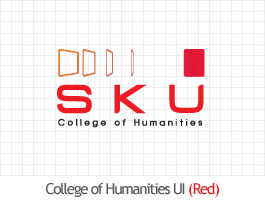 The educational objective of College of Humanities is to research the related academic field based on pure humanities studies, going toward cultivating well-educated professionals who are equipped with scientific creativity and professional knowledge on the society and community.
Department of Korean Language & Literature Website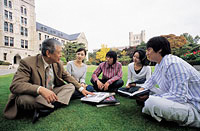 The Department of Korean Language & Literature aims at teaching and conducting specialized studies in Korean language and literature, thus contributing to the enhancement of the cultural legacy of the nation. Basing on Korean language and Korean literature, the majors put emphasis on raising professionals in the practical field by opening professional courses on editing, teaching essay writing and media creation. By offering these courses, emphasis is placed on training students to fit into such professional areas as researching, teaching, writing, mass communication, broadcasting and press, publishing, and public relations, and more fundamentally, to become educated individuals who understand the culture of Korea.
Division of International Business Language
Major of English LanguageWebsite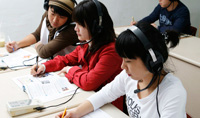 Focusing on the practical education of English, the major of English Language aims at training students to freely communicate with foreigners and accomplish tasks competently by adapting themselves to changing international environments. In addition, with a purpose to cultivate global intellectuals, the major educates students to understand the cultures of English and American communities.
Major of Japanese Language Website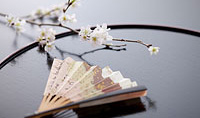 Major of Japanese Language gives students opportunities to study practical Japanese language and literature systematically and aims to raise professionals in the field of Korean-Japanese studies by approaching Japanese regional conditions and cultures holistically. Students are offered opportunities to visit Japan for language learning and as exchange students before graduation. They can also continue their study of Japanese language and literature in Japan after graduation by passing the annual test for foreign students conducted by the Japanese government. With a degree in Japanese language, students can either continue their study for an advanced degree or start careers in a trading firm, Japanese embassy, tourism, interpretation agency, teaching and companies related to Japanese culture, etc.
Major of Russian LanguageWebsite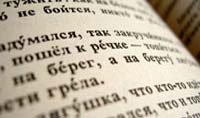 Major of Russian Language focuses on Russian language and literature and the regional study of Russia in order to help students acquire fluent practical Russian. Students are exposed to a rich culture and technology of a country with vast territory and petroleum resources. They are also encouraged to explore its political, economical, historical, and cultural characteristics. After graduation, students can work in a wide range of professional job areas such as diplomacy, trade, finance, tourism, airlines translation, journalism, and education.
Major of French LanguageWebsite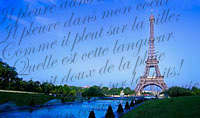 This major educates students on political, economic, social, historical, and cultural backgrounds as well as literature and language of France and other French speaking nations. Emphasis is placed on the acquisition of fluency in speaking French for daily and practical purposes. Students with a degree in French can work in the fields of diplomacy, trading, banking, business, tourism, mass media, or professional interpretation. They may also work for airline companies, educational institutions, or many other areas.
Major of Chinese Language Website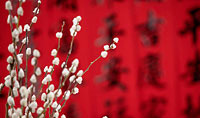 Entering upon the age of globalization that demands the understanding of foreign language and culture, the Major of Chinese Language aims to meet the realistic needs of time through practical education such as Chinese conversation, practical Chinese language and current Chinese issues. Also, on the basis of Chinese literature which has a close relationship with Korean culture, students can acquire overall knowledge in Chinese politics, economics, society and culture along with philosophy and history, which can be used effectively in equipping themselves with professional knowledge on Chinese culture and thus become the outstanding intellectuals who contribute to the social development of the nation.
Department of Philosophy Website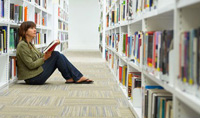 Philosophy is the fundamental foundation for seeking the ultimate principle and meaning of all existence. The curriculum puts its focus on the development of logical and rational thought through philosophical speculation and reflection. The department guides students towards a general knowledge of philosophy with a purpose of cultivating professionals who can work as leaders with the power of insight into life and nature. With a degree in Philosophy, students can work in the areas of mass media, education, art, religion, and politics.
Department of Child StudiesWebsite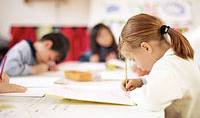 By approaching with psychological, educational and sociological perspectives in a systematical way, the Department of Child Studies & Education studies how the development of child takes place within a person's development process. Along with providing professional knowledge on the features of child development including the elements of family and social environments, the department puts its emphasis on cultivating experienced professionals who can be engaged in the field associated with family, early childhood education and counseling.