College of Natural Science & Engineering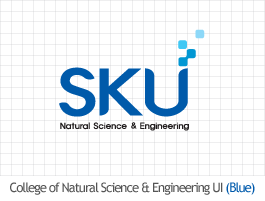 In accordance with the information-oriented and globalizing society the College of Natural Science & Engineering aims to provide education that connects theories and applications and delivers new technology, cultivating experts in the field of science and technology who can meet the demand of society.
Department of Computer Science Website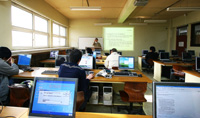 Computer science is an up-to-date technological science field, which develops and applies computer systems to process knowledge and information which have gradually become more complex and multi-dimensional in this information society. Graduates may find careers in academic fields such as computer-related graduate schools or research institutes. They may also pursue careers in the information industry, government agencies, financial institutes, etc.
Department of Financial Information Engineering Website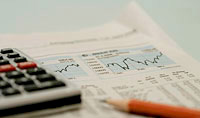 The purpose of the Department of Financial Information Engineering is to provide students with the basic theoretical and experimental education on financial engineering, financial statistics and financial mathematics in order for them to cope with the complex and unstable financial conditions of future and to apply them to the field of financial industry. Especially, by educating the students on data analysis, financial product analysis and risk modeling methods in solving financial problems, the department aims to cultivate financial professionals who have creative and practical skills to carry out financial analysis, development of financial products that meet customer needs and risk management concerning financial assets.
Department of Chemical & Biological Engineering Website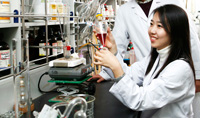 The Department of Chemical & Biological Engineering pursues the training of competent engineers with basic theoretical knowledge and practical and experimental experience and fosters professionals in the field of chemistry and biological engineering who have comprehensive knowledge and complex thinking skills needed in this modern industrial society.
Department of Electronic Engineering Website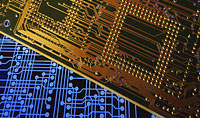 Based on electronic communication, semiconductor, electrical network, microprocessor and embedded system, the field of electronic engineering covers a broad range of areas, expanding their knowledge base and applications. Electronic engineering extends various human functions by creating electronic devices produced by combining passive materials and active materials. Especially, in recent years, the field has been growing rapidly in a wide range of areas, such as very large scale nano integrated circuits, embedded systems, mobile communication, and forming interdisciplinary theoretical grounds.
Department of Computer Engineering Website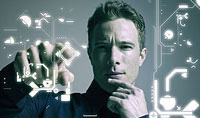 By acquiring knowledge and applications on computer, Computer Engineering studies the computer system which incorporates hardware, software and their components as well as promoting its effective design, development and operation based on engineering methodology. The department aims to cultivate skilled professionals who understand and creatively deal with diverse topics presented in information technology industry. In addition, our department provides systematic and practical education in order to foster competent youth who can lead the future powerhouse of technology and promote harmony and union with professional ethics and sense of justice and responsibility.
Department of Industrial Engineering Website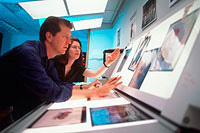 Industrial engineering is concerned with the design, improvement and installation of integrated production systems of people, material, equipment and energy. If industrial engineers were to present one concept to describe their field of interest and objective, it would have to be productivity improvement. Recently, industrial engineering has been recognized as an indispensable factor for improving efficiency in many other areas. Industrial engineers are expected not only to take charge of production management, process control and quality management in industry, but also play an important role as researchers or consultants in various systems engineering areas.
Department of Urban Planning & Engineering Website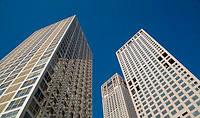 Department of Urban Planning & Engineering is designed to create a pleasant and healthy environment by analyzing various urban problems caused by a densely concentrated population and traffic. The field of urban engineering requires multidisciplinary studies such as socioeconomics, geography, landscape architecture, civil engineering, and public policy. By exposing students to both theoretical and practical education which include new state-of–the-art technology related to urban engineering, the department aims to cultivate competent professionals who make contributions in each sector of the society.
Department of Civil & Architectural Engineering Website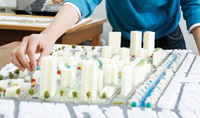 As one of the first basic engineering fields to have been developed, civil engineering challenges nature to develop natural and social environments and create new living spaces. Recently, based on its research findings, the field has contributed to solving serious problems, such as traffic and environmental problems, and resource and energy development. The objectives of the department are to research and develop new technology in the field and to educate students so that they will be able to contribute to our society as scholars, researchers, senior technicians, and senior managers.